CLERGY AND RELIGIOUS MEN AND WOMEN SUPPORT COTTOLENGO CENTRE
The religious men and women together with the diocesan clergy in their annual charity works, have donated over Ksh. 300,000 and foodstuff to the Cottolengo Centre in Nairobi Kenya to mark the World Day for Consecrated life.
This charity activity is one among the many carried out by consecrated persons on the Feast of the Presentation of the Lord which is normally commemorated on the second week of February annually.
The Centre received the donation in a ceremony attended by Fr. Wallace Ng'ang'a the Archdiocesan Pastoral coordinator, Sr. Anne Karani the AOSK director, Sr. Rose Mwangi the Archdiocesan PMC Coordinator and Sr. Lydia Mahihu the Archdiocesan Catechist Coordinator.
Every year on the World Day for Consecrated Life, the religious and Clergy make contribution in support of charity works to the neediest in the society.
Sr. Dorothy Muthoni, the superior of Cottolengo Sisters acknowledged the assistance given, saying that it will go a long way in assisting the children who are just to go back to school. "The cheque has come at the right moment when we are about to pay the school fees for the children. We have around 24 children going to Cottolengo boarding in Meru so this is really divine providence as Cottolengo tells us, we trust in divine providence", she said.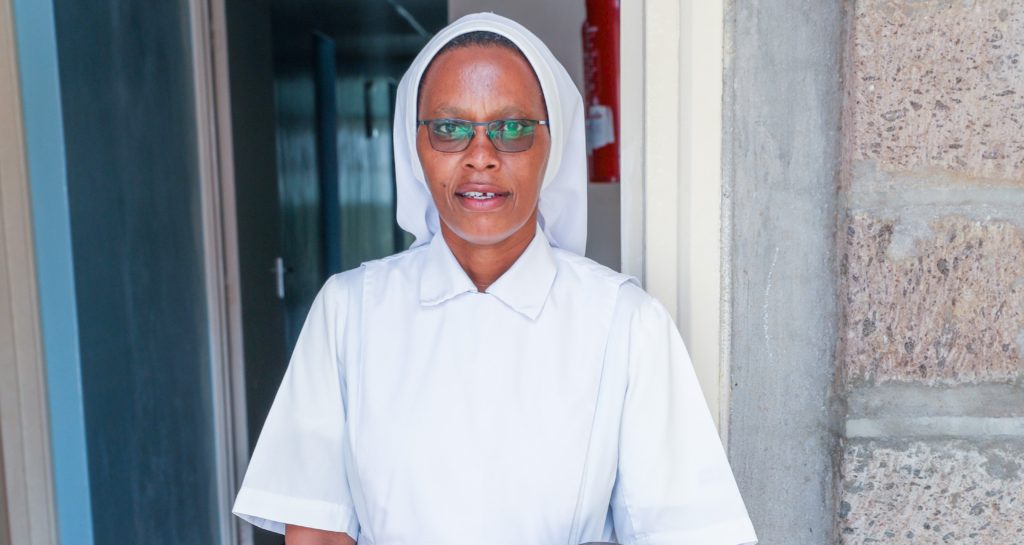 Sr. Dorothy Muthoni – Cottolengo Sisters
Cottolengo Centre is a Catholic Faith-Based nonprofit making institution started in 1994. It is managed by Cottolengo Sisters, with the aim of taking care of the vulnerable abandoned and orphaned children, who are either HIV infected or affected.